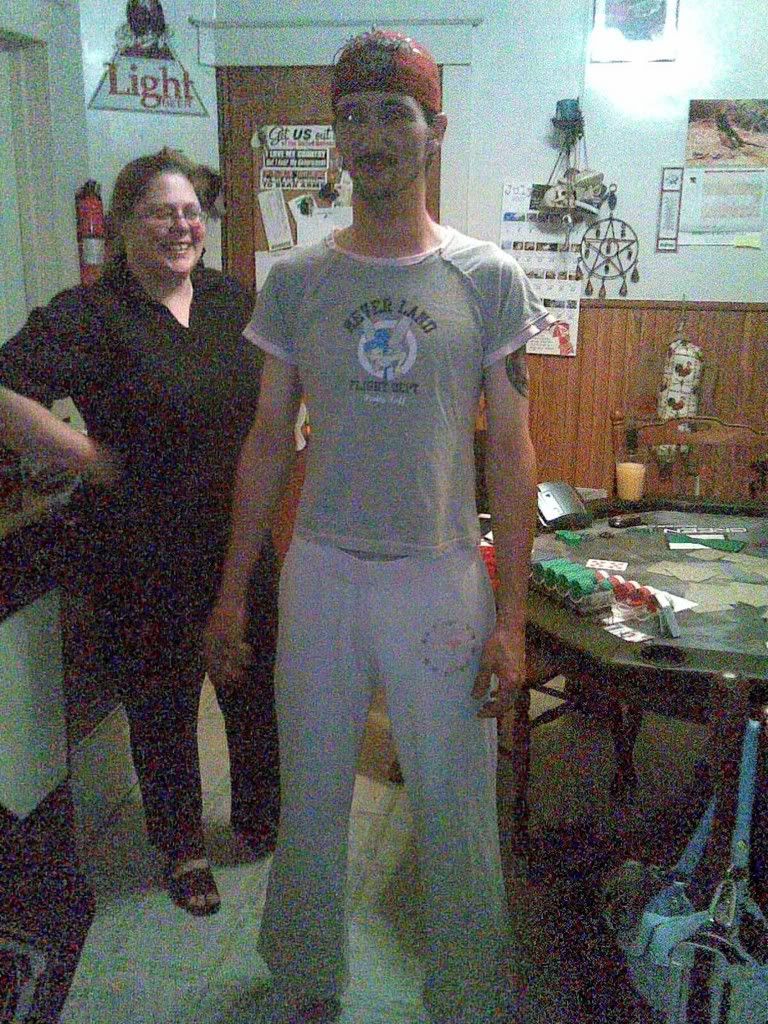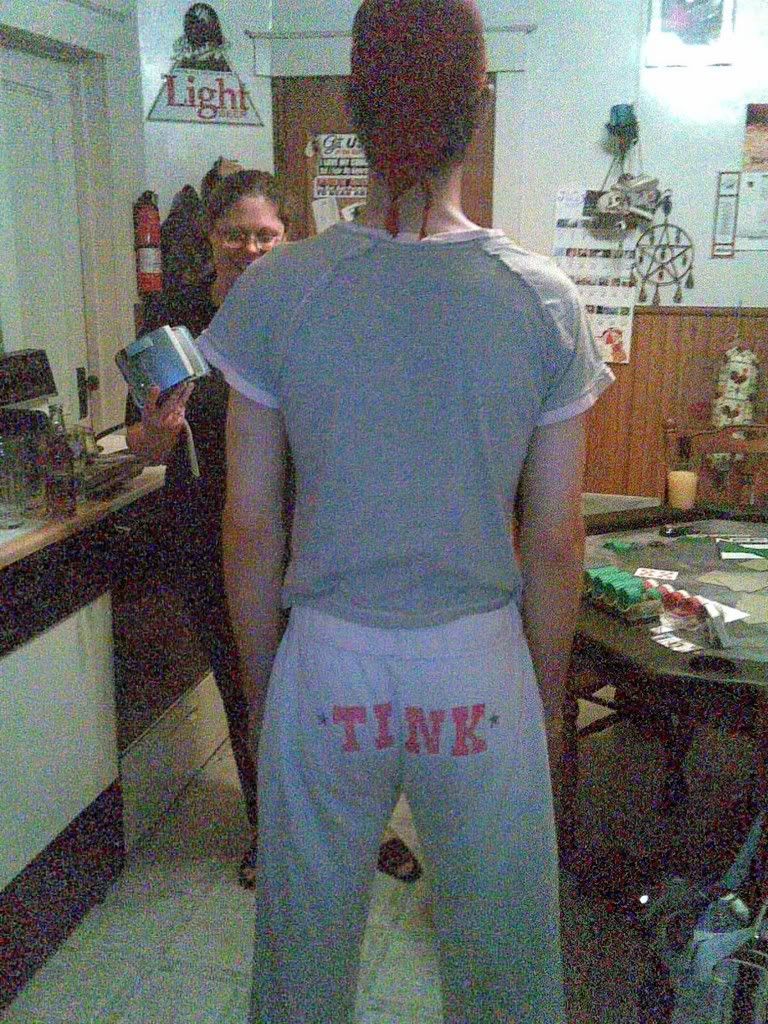 For those of you who don't know the MC (motorcycle club) world, the folks working on becoming a member are sometimes called "prospects". And, like would-be frat boys, they get a bit of hazing. The difference being, the frat only does it for a short period: most MCs run roughly a one-year probationary period. And have the poor saps do just as many stupid human tricks...
So anyway... BACA, as a rule, does NOT have "prospects", "probes", or whatnot: we have "Supporters Seeking Membership". And we don't (as a rule) make them do stupid human tricks to amuse us/show "how bad they want it". They prove themselves (during a minimum one year period) by being there for the kids. This does NOT, how-some-ever, keep individual SSMs from making fools of themselves...
Case in point: one man named "Tinker". He was given his name because he really isn't happy unless he's, well, tinkering with something (this summer, it's been engines). No big deal here, right?
Well... we have a case that consists of four young ladies. The older of the two (Slugger and Noisy) have taken to calling "Tinker", "Tinkerbell". To make matters worse, they found a Tinkerbell shirt, and a pair of sweatpants with "TINK" printed across the fourth point of contact...
These pictures were the result. Yes, that IS a tiara on the boy's head. And he did this all on his own...