Ok, as promised: pics of the float that had me running around like a lunatic:
First off, the finished float in the garage (and before it started frelling SNOWING)...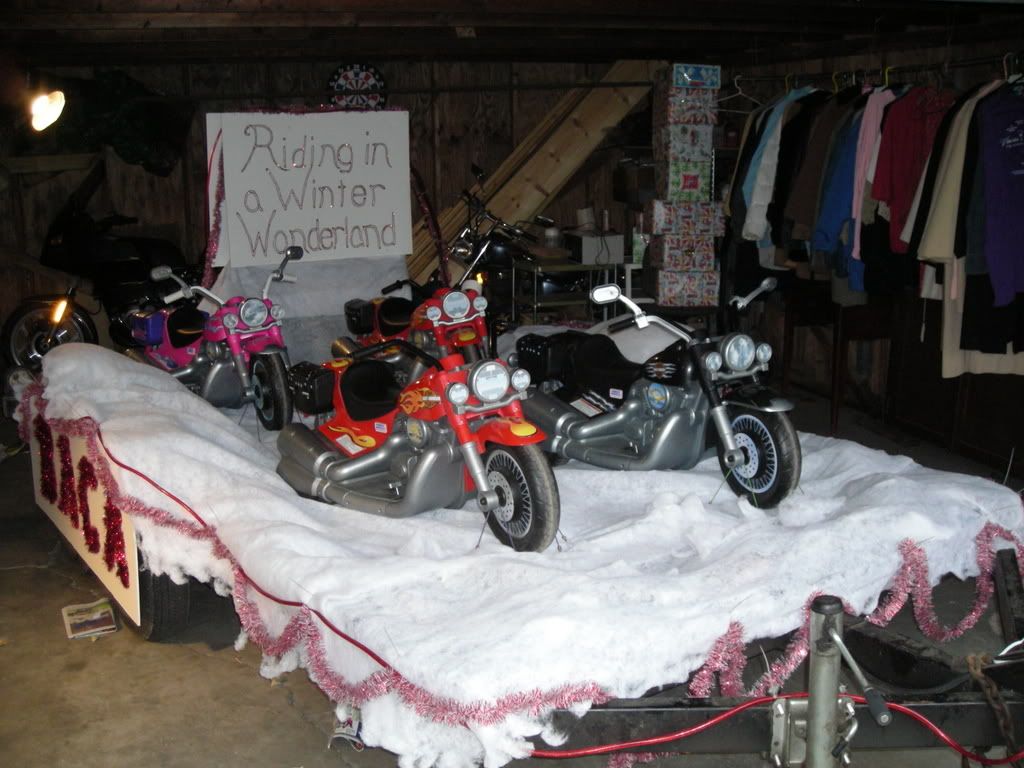 Next, a rather dark shot of the float as we staged: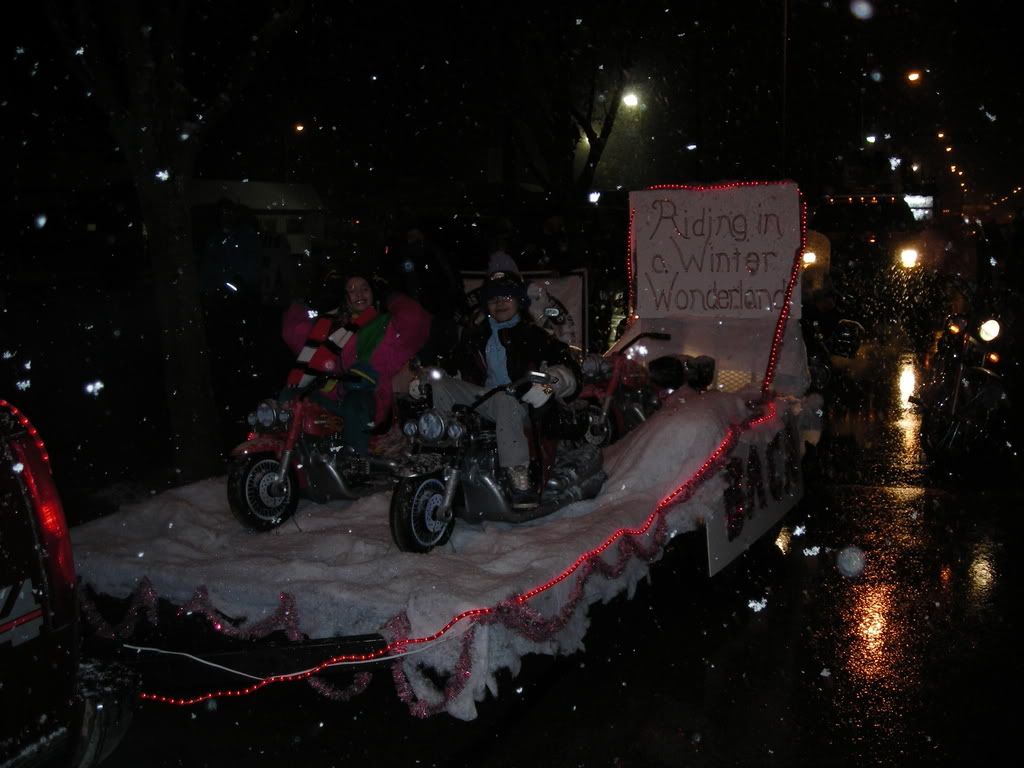 Here's the bigger kids, in the back of the truck. Obviously, I've blocked out faces for confidentiality: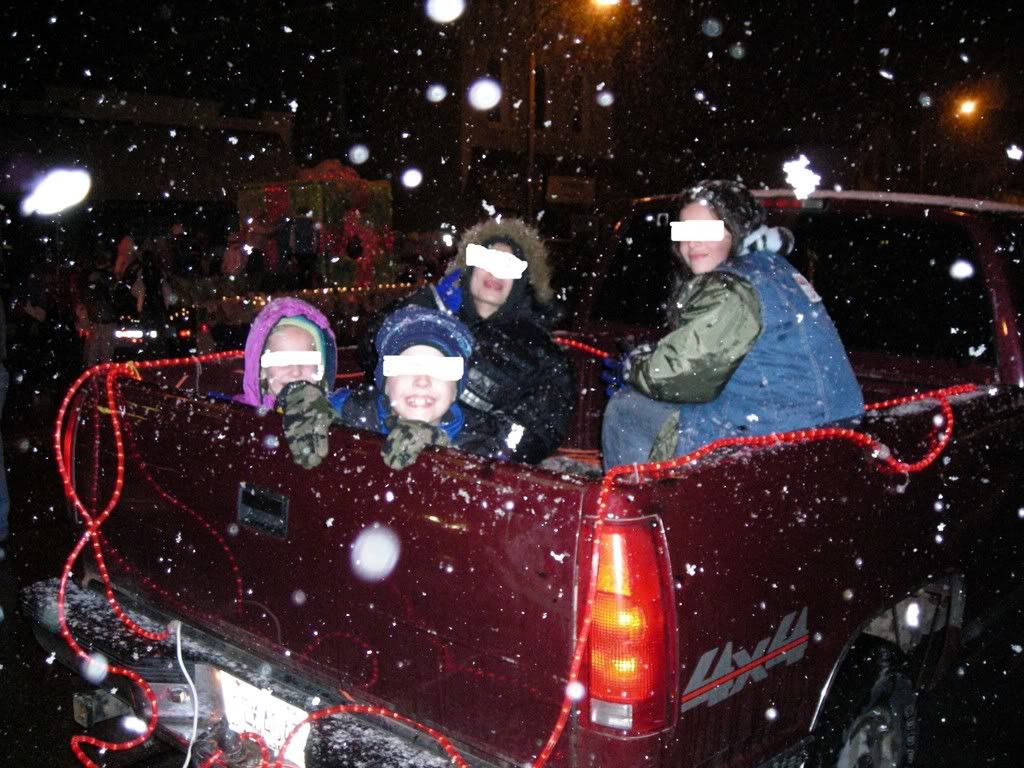 And the other side of the float, with the kids aboard: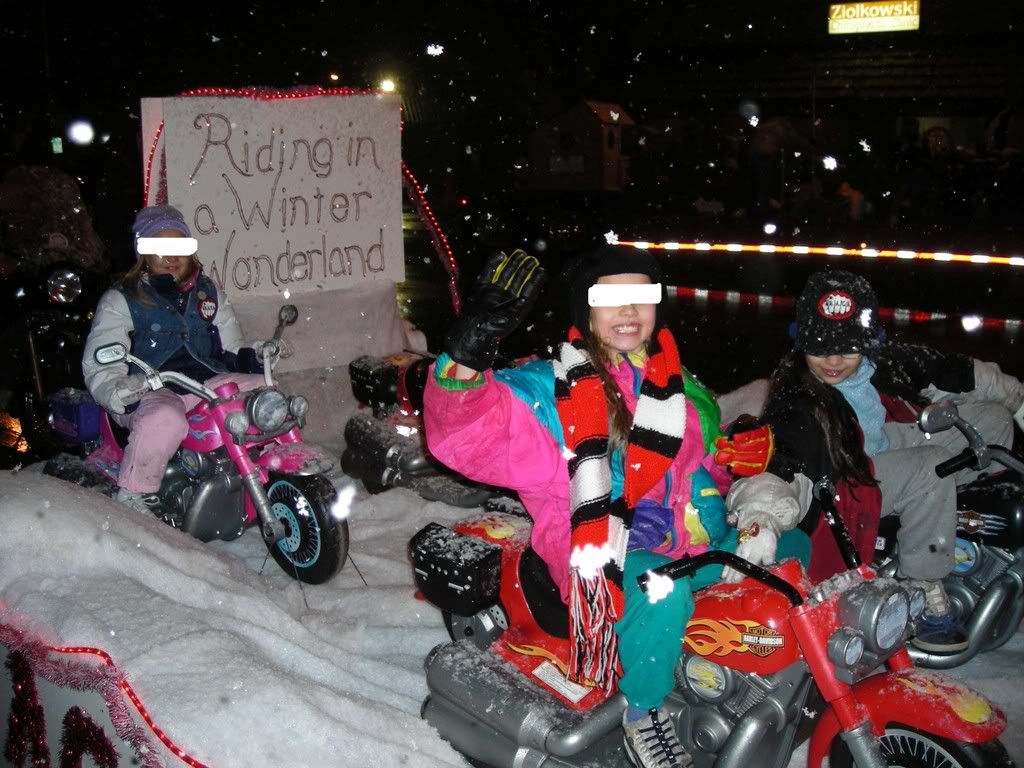 We had members around the float on bike (in the SNOW!), and a supporter in front of everything with our banner.
This lil' exercise finalized that I'm replacing the grips on my bike: they're basically sponges, which meant they were VERY wet during the parade. Which meant that I pretty much had a frostbitten left hand by the end of it. Despite that (and all the running to pull it all together), it was fun. The kids had a blast, and we showed ourselves as part of the community...
Hopefully, the 4th of July parade will be easier...